United Artists & Varas Verdes
9 – 14 Jun 2015, Festas de Abrantes
Abrantes – Portugal
Varas Verdes is going to participate in Festas de Abrantes 2015 event.
Jacob invites several artists to participate and promote their work with the support of the city hall of Abrantes. Get to know the artwork of Yoshihiro Endo, Tiago Marques, Ricardo Jorge and Carolina Rocha at Varas Verdes Store.  They are Jacob´s followers specialize in reusing materials, create illustrations, ceramics, textile and handmade objects.
Varas is developing a green thinking with a sustainable network to help us to create and promote concepts and products that will make positive changes to our mind and lifestyle revolution.
Have you ever sit on a POT? A stool made by agglomerated expanded cork with the partnership and sustainable production method of Sofalca! Or even Mercado Collection? We´re still recovering and reusing life-ended pallets, wood. and cork granules to preserve nature by creating a new approach of ecological products. #Pallet your planet or #Plant on top!
Join Varas Verdes and United Artists. Visit the city of Abrantes and let the party begin!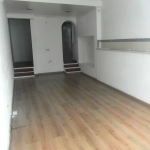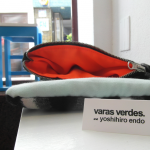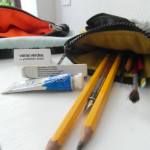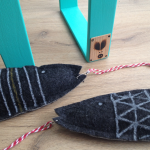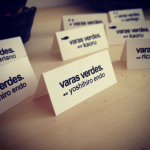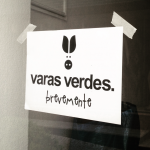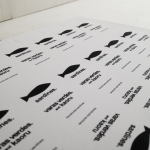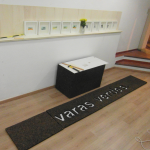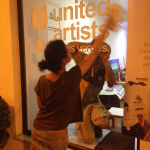 UNITED ARTISTS | Bio
Yoshihiro Endo | Facebook   Website
Designer and passionate about the patterns, colors and textile features, was born in São Paulo and lives in Lisbon for over three years. He receives a master´s degree in Product Design from the School of Fine Arts. He works on several projects in the field of Fashion and Graphic Design. Get to know his latest product -Malê bags.
Tiago Marques | Website
What unites Tiago and Varas Verdes is the passion for design, illustrations and ceramics. The brand Santiago, is a project with more than 10 years of experience in glass and ceramics based on minimal and organic products.
Carolina Rocha | Facebook

Carolina studied cinema and work in television in the past years. Her passion for the reuse of textile combines with the power of Varas for painting. From the lessons of her grandmother, Kaoru gives us a new approach through her passion of scissors, needles…and her beautiful sardines.
Ricardo Jorge | Facebook    Website
With a Bachelor and Master on Architecture from the University of Lisbon, Ricardo also studied design at School of the Arts. In parallel to his work on illustration and design, he develops several creations in other areas with regular exhibitions in Portugal. Ricardo loves cats, and an illustration is always a good opportunity to promote the passion for drawing, tell a story and develop our imagination.